This is now a two part class.  Part 1 meets on Sunday and Dave Hutt demonstrates various lighting and posing techniques.  During that time, everyone will get an opportunity to take photos of the model.  Part 2 meets the following Thursday night from 7-8pm, where we review your top 3 images you took in the previous class, Dave will share his photos and we end the class by answering any questions you may have.
A great portrait, whether it's a business head & shoulder, a high school senior, or a family group, is the backbone of any successful photography business.  The difference between a picture of someone and a portrait that truly captures a personality and dazzles the viewer is a matter of creatively controlling lighting and posing.
This workshop is designed to be fun and informal, with lots of interation among the students and plenty of hands-on practice.  You'll leave with a wealth of new information and experience, plus images you'll be able to continue working on.  If time permits, we'll discuss a few post-processing tips.
This 2pm to 8pm workshop is presented in two exiting parts: first, we'll shoot in the studio and learn how light can be creatively controlled and modified.  After a 1hr. break, we will return to the studio and learn how we can look for and take advantage of beautiful natural light.
Since his studio apprenticeship in 1973, Dave has spent the past 40+ years working as a commercial and portrait photographer in studios in the Northwest and California.  He also spent several years as a product rep in the photography industry helping professionals during the development of digital technologies.  He co-founded a consulting firm teaching digital photography skills to medical and dental professionals, law enforcement, and professional photographers.  For more information about Dave, check out his website: www.davehuttphotography.com
Topics of Discussion:
-Creative light modifying using:
umbrellas, softboxes, beauty dishes, octobanks and spot grids
-Using a flashmeter to measure light with pin-point accuracy
-Understanding & controlling lighting ratios
-Setting up the studio using:
main light, main-and-fill, background and hair lights
-Lighting & posing for Rembrandt, glamor, and editorial styles
-Understanding histograms
-Getting the most out of your digital SLR:
custom white balance, shooting RAW files, and more
-Discussion on copyrighting your photographs
Whether you're a working professional whom wants a different perspective on external lighting, or you're a beginner just getting into photography that is interested in learning about various lighting techniques that may help you take better pictures. This class is meant for you.
This class will also show you how to create a variety of images through various poses and lighting techniques. Dave will demonstrate how to master these techniques by making minor adjustments that create an entirely different image. The class includes a handout that Dave has provided with pictures of different poses and how they are created. After Dave demonstrates each pose, you will have the opportunity to take pictures with your camera to go along with the handout.


Sophisticated portrait techniques are not difficult to master and studio lighting and equipment can be affordable. Due to Dave's easy going personality and years of experience, he is able to help photographers of all levels understand light and how to direct or diffuse it. He will also discuss equipment that will help you take better pictures. You will learn how to position lights in the right place, how to pose people correctly, how various forms of lighting equipment are used.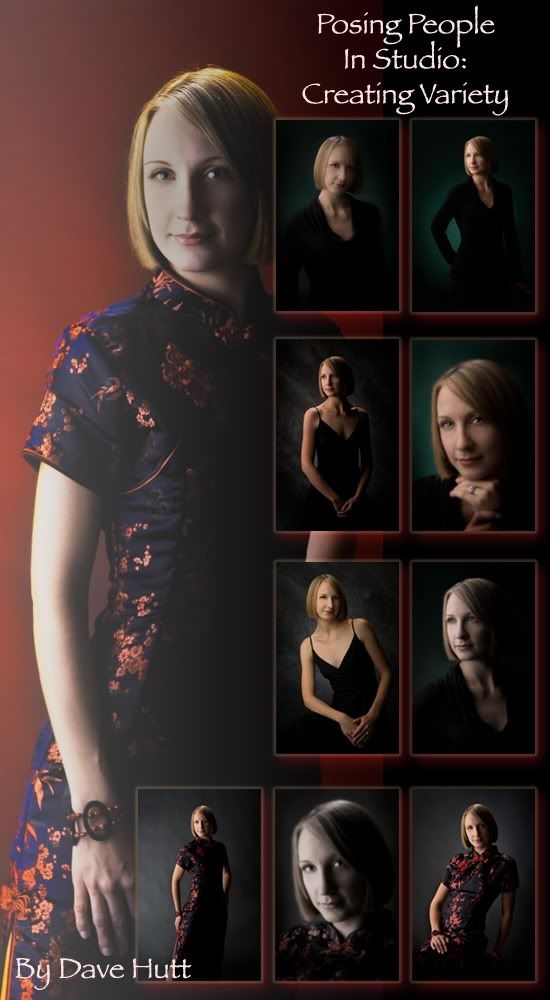 *Because this is a hands on class, make sure to bring your camera!
To register for this class, call (503.292.6996 x.21), or
email Jordan@AdvanceCamera.com or stop by the store.